Three Key Marketing Strategies for Growing your Brewery.
We will assume your brewery operation is up and running, your patrons like your beer, and things are headed in the right direction so far. Now it is time to get to the next level, get more partons not just liking your beer but loving it. 

We put together three key markering strategies to increase the visibiliy of your brewery as a brand and get more potential patrons to your door and holding your latest brew!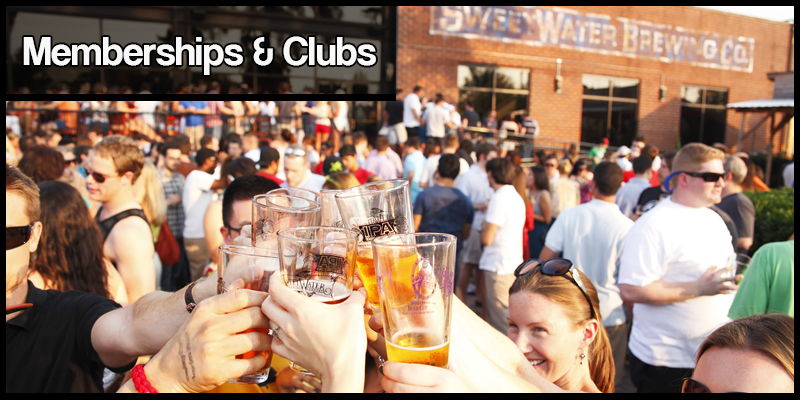 1. Memberships & Clubs
Memberships and/or Clubs are a great way to keep your patrons coming back to your brewery. These loyal patrons develop a feeling of loyalty and pride for your brewery as well as form bonds within your brand community.  Brand ambassadors are great at promoting your Brewery and recruiting new patrons. 
Lets explore a few ways that these can be implemented into your brewery include:
Membership Reward Points:
Create a memberships that offers reward points that can be redeemed for fun prizes, promotional products, or discount pricing.
Offer Exclusive Perks: 
Information on new brews, early-access for members, and updates on your brewery. Offer members only custom apparel like shirts or hats. 
Achievement Program:
Give incentives for your patrons to accomplish goals and get acknowledged for your consumption of your tasty brews. Specials shirts to purchase or win, badges, pictures on the wall, engracing on a plaque, special patches and even social media shout outs go a long way!
Special Clubs:
Create groups of like minded people and help them get organzied to get together and enjoy your brews. You can offer them specialty pricing, custom Brewery shirts, and reserved areas of your Brewery. Another great ideas with bigger clubs is giving them access during your non peak hours, possibly outside your normal business hours. Like hosting a private party with club members only. Get involved with encouraging club memembers to recruit friends, and have regular scheduled meet-up times at your Brewery. 

Take a couple ideas and test them out, start small and let them develop. The goal is to keep your Brewery on your patrons minds!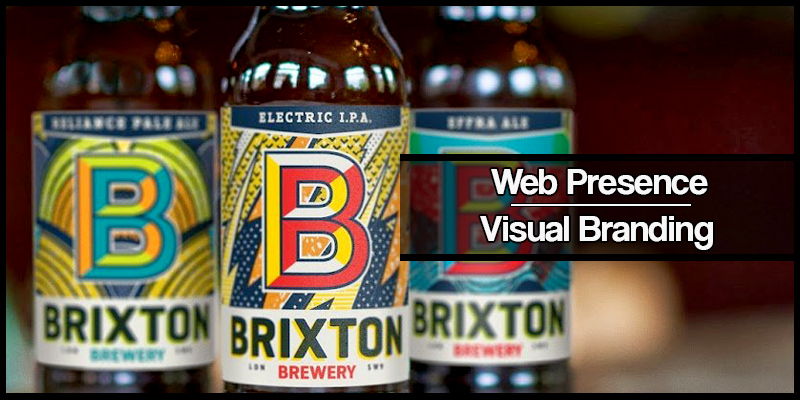 2. Web Presence & Visual Branding 
Before we discuss the importance of Web Presense & Visual Branding - Social Media is not your website, nor should it attempt to operate as one. Social Media channels are a tool to drive customers to your website. Your website is your base camp for providing useful information about your business, showcasing your benefits and telling your story. You own it and have full control over it. If you want a good example - go check your Myspace, mine was awesome!
Current website design:
Your website does not have to be cutting edge latest and greatest, but it can't be too far from the edge that your customers perceive your website as out dated. Everytime someone visits your website, they make snap judgements about your entire business. Having a current responsive website and a strong web presence is important in bringing new patrons to your Brewery.
Listing basic information: 
The basics information you will usually find on most websites includes the NAP (Name, Address and Phone Number), Hours and Directions, Pricing, About Us and Contact Us pages. These are the basics, every website should include them to help customers who are searching for that information. 
Tell your story:
Think of your website as a tool to attract new customers and lure them in to taste your lastest creations. By showcasing your story and documenting your special events, you can start to express your brand and offer a unique online experience before they ever step foot into your Brewery. For advanced story telling, add great visual images and cool tour videos to your website. Let your visitors get a feel for your Brewery and your brews!
Showcase your promotions: 
A website is a great source to showcase your latest promotion to incentivize a visitor to take action and visit your Brewery. You can have your monthly events, special appearances, weekly specials, new releases, small batch releases, club meetings and even your Brewery merchandise availble for order. 
Consistent Branding: 
Every time someone see's your brewery (online, a bottle/can of beer, a shirt) it can be the first impression they have on you. So make sure each area is consistent with your brand. Make sure your website reflects what your brand and Brewery stand for. Keep the same colors, logos and design elements as you have at your actual Brewery. You created your identity, you live and breath it, now you have to carry that identity over into everything related to your brand. In marketing terms - stay ON BRAND. 
Once you have a great website - your visitors should view your website, share it with their friends with a short message included "we have to go here".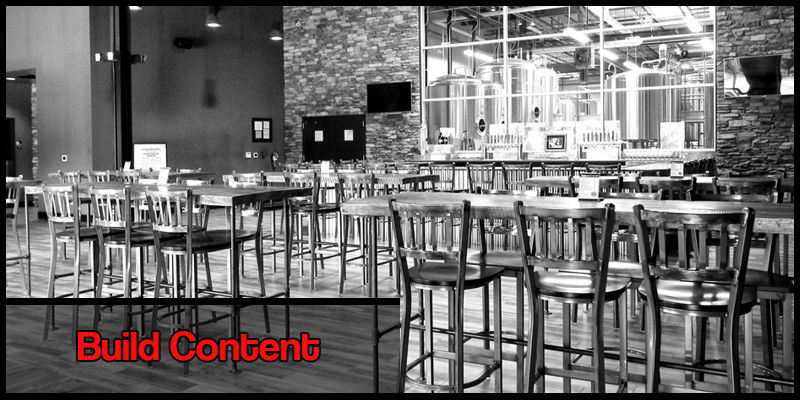 3. Build Content 
Facebook, Youtube, Instagram, Snapchat, Twitter...

Content is everything. It's common knowledge that when people search for things online they often Google it. What many people don't know is that one of the highest methods of search beyond this is Youtube. Ever need a how-to on cooking, or a review on the latest technology, yup you end up on Youtube. While this is a little different than searching for a brewery to visit nearby, having constant content acts as a constant touch to the community.

Businesses that are involved with their customer's, or potential new customer's, are going to be much more successful than those that are not. Think of some ways to stay in touch with your audience. This can be as simple as making posts on your Facebook page about upcoming events, creating videos of your beer brewing in action on Youtube, or keeping your followers on Twitter entertained with jokes. Make an attempt to reach your community and they will reach back, and if you don't have a presence in these content methods it's a good time to start now!
Create increasing the ability of people to find you when they search general terms regarding places to drink beer online, and more.
LET'S MAKE COOL STUFF!
We enjoy working with clients to bring forth creations that your customers will love while helping you expose your brand. We specialize in custom clothing creation, marketing merchandise, and website development. We want to help you make cool stuff. Check out some of the things we do, and stay tuned for more tips and tricks!
We would love to hear your ideas, feel free to comment below with some different ideas that you use to make lasting impressions on your customers.