Top methods for making a lasting impression on your next brewery tour!
We discovered some of the top methods for standing out and making a lasting impression on your brewery tours. When people come to visit your brewery it's important to create a memory that they won't forget when they see multiple locations in a day. Here are some tips that really stand out in getting them to come back for more: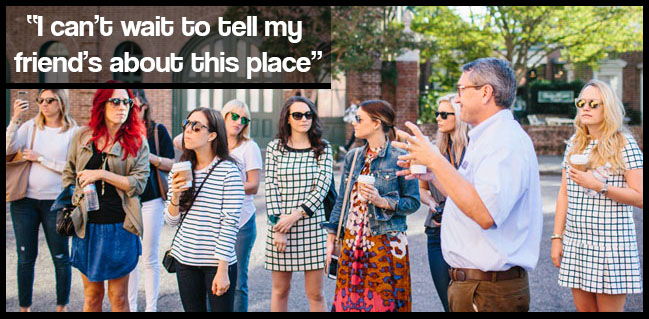 Highlight the pieces that make your brewery special
Seems simple enough, but there's a lot to it that can make your place stand out from the rest of the breweries they will see that day. Think about what you offer that someone else won't, or can't. A special brew that your promoting for the season is a high priority to educate customers on, especially since this is something they can only get at your location. Highlight the name of your brewery with specialty decoration that boldens your brand image, standing out in visual ways will create better memories for newcomers. Little nuances can create large connections as well, such as the way people are able to order, pay, or experience the pouring of their beers. There's a lot of effort that can be placed on simply standing out from the rest. Placing importance on your specialty to enhance new patrons will go a long way.
Include a tour of your brewery to patrons
While you may see your brewery equipment every day, for people visiting it's an incredible sight! Learning more about the process behind the great tastes they try that day will make memories for people, and give them reason to tell others. Offering a tour of your brewery to groups/tours that are stopping by, or even just any new faces that come in, will build impressions on them of your brand. Not only that, but if people are busy touring your brewery, it means more time for them to be at that stop on the list.
Many breweries already offer a tour, for those that do it's time to rethink the way you approach this. Try out tours from multiple breweries, including your own. Or if you're not able to do it discreetly, have a friend do it for you. Think about how each tour is completed, and analyze it for ways that you can not only improve on your own, but also create a special environment. Just like the first tip mentions, make your brewery special.
Merchandise: The take-home memory
At your brewery there are a lot of points to keep someone interested. They're there, they're enjoying the beer you make & serve, and they're enjoying the great company. However, once they leave it is a whole different game to get people thinking about your brewery. Offer different forms of merchandise that will act as constant reminders for people, that way when they think about going to a brewery, your's is the first on their mind. This can be a comfortable shirt that has your logo on it, stickers that you can pass out (everyone loves stickers!), pens, mugs, hoodies, and more. Start small with one or two options, and then add on from there to build up on the different ways people can remember your place.
Make your brewery EASY to enjoy
This applies to multiple parts of your business and is a good insight piece to the point-of-view of your potential customers. Think about your brewery as objectively as possible and ask yourself questions. Develop ways to make it easy for people to enjoy your brewery. Greeting and acknowledging new people coming in the door, talking about the multiple beer choices available (especially for people that are new to your brewery), a tasting room that is setup for comfort, and other strategies make it easy for someone to come and have fun. For many people your brewery is more than the beer, it's a time to relax, and a way to slow down the constant hustle of the day. 
iHeart Custom Printing
At iHeart Custom Printing, our goal is to enhance the opportunity of businesses. With specializations in custom clothing creation, marketing merchandise, and website development we strive to offer the best services possible. Check out our industry pages to learn more about how we can help your business grow, and stay tuned for more tips and tricks!
We would love to hear more about you, feel free to comment below with some different ideas that you use to make lasting impressions on your customers.